Koyman Galleries to exhibit Josh Silburt works beginning June 2019
After six successful years working with the Cube Gallery in Ottawa, Josh Silburt's work will now be handled by Koyman Galleries.  After 14 years in business, Cube Gallery owner, Don Monet has retired and closed the gallery.  However, we are very pleased to announce that Koyman Galleries will be handling Josh Silburt's work going forward.  Koyman offers very large space with knowledgable staff along with a number of artists with complementary works on display.  Koyman has a long history on the arts scene in Ottawa and this marks a return of Josh Silburt to the gallery – he was last exhibited at Koyman's in the mid 1980's.
Laurier National Historic Site, Ottawa
Summer, 2019 exhibition
Laurier National Historic Site, Ottawa
Summer, 2018 exhibition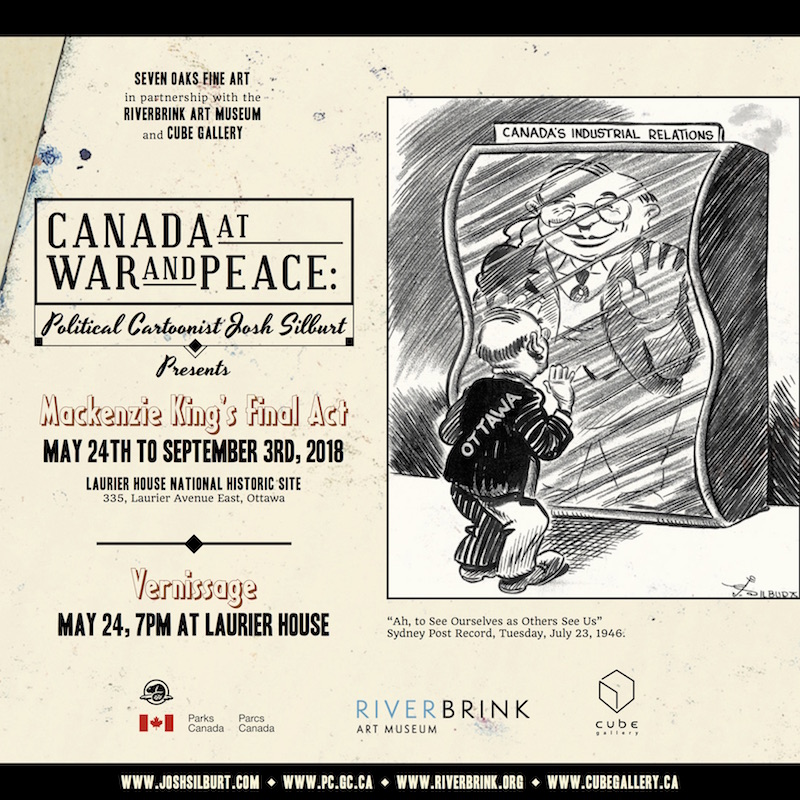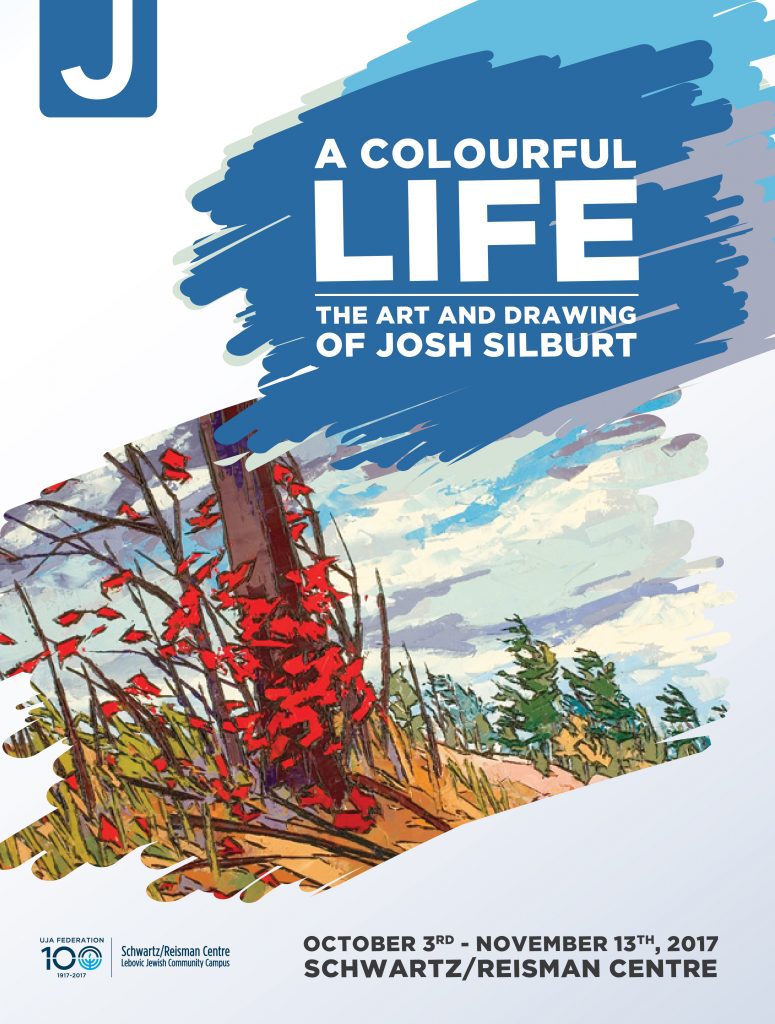 Schwartz/ Reisman Centre
– Josh Silburt
October 3- Nov. 13, 2017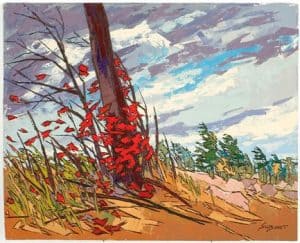 A Colourful Life
THE ART AND DRAWING OF JOSH SILBURT
The Schwartz/ Reisman Centre is proud to announce that the art and drawings of Josh Silburt will be on display from October 3- Nov. 13, 2017 (in the Schwartz/ Reisman Centre Atrium).
Josh began his training under Group of Seven member L.L. Fitzgerald at the Winnipeg School of Art in the 1930's. His determination to make his living as an artist collided head on with the economic and political upheavals brought about by the Great Depression and the Second World War. From his meagre roots in
Winnipeg's North End, Josh rode the rails to Toronto and began his career as a graphic artist – first doing freelance portraits, then sports cartoons, and finally as the staff political cartoonist at several publications in Ontario and Nova Scotia. His work appeared in all of the major Toronto newspapers as well as others across Canada.
Ultimately, Josh's left wing political views led to his firing at the start of the cold war and his career shifted from drawing to painting. Following the path of his early study at the Winnipeg School, Josh developed his own unique style of palette knife application of vivid oil impasto and later brushed acrylics, capturing the beauty and ruggedness of Canada. Over the next four decades of prolific painting and evolving technique, Josh enjoyed considerable success with numerous one-man shows across Canada. His work appears in private and public collections throughout the world.
The show will be available for viewing during regular Schwartz/Reisman Centre Business hours.
We look forward to seeing you at the Schwartz/ Reisman Centre for the show!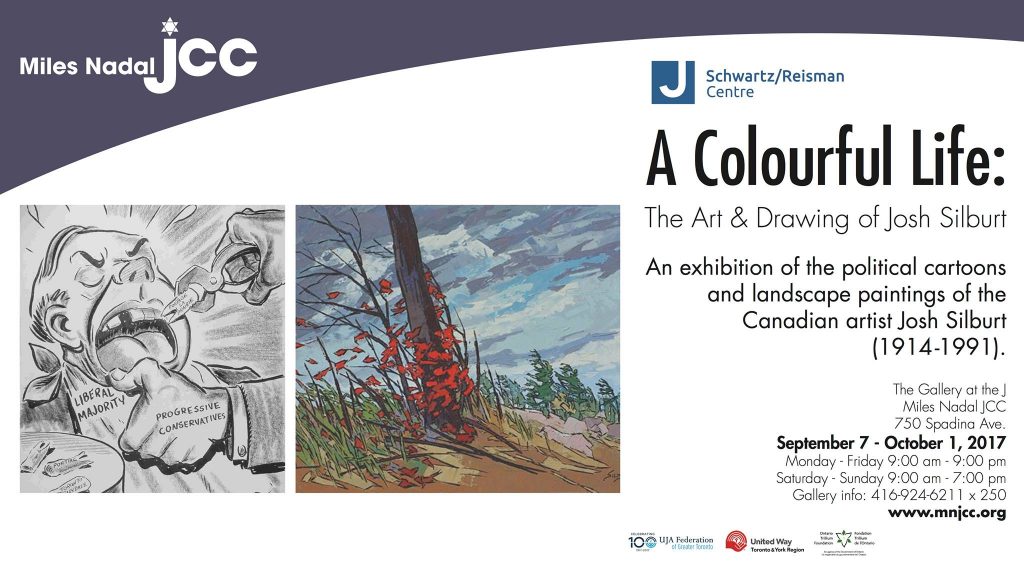 cape breton show
A nice bit of press about the Cape Breton show. Its kind of neat to see a Josh Silburt cartoon appear in the Cape Breton Post (formerly the Sydney Post-Record) 70 years after their initial publication.
2017 summer exhibition
Invitation to the summer 2017 exhibition in Nova Scotia. This exhibit took place at two venues – the Cape Breton University Art Gallery and The Cape Breton Miners Museum.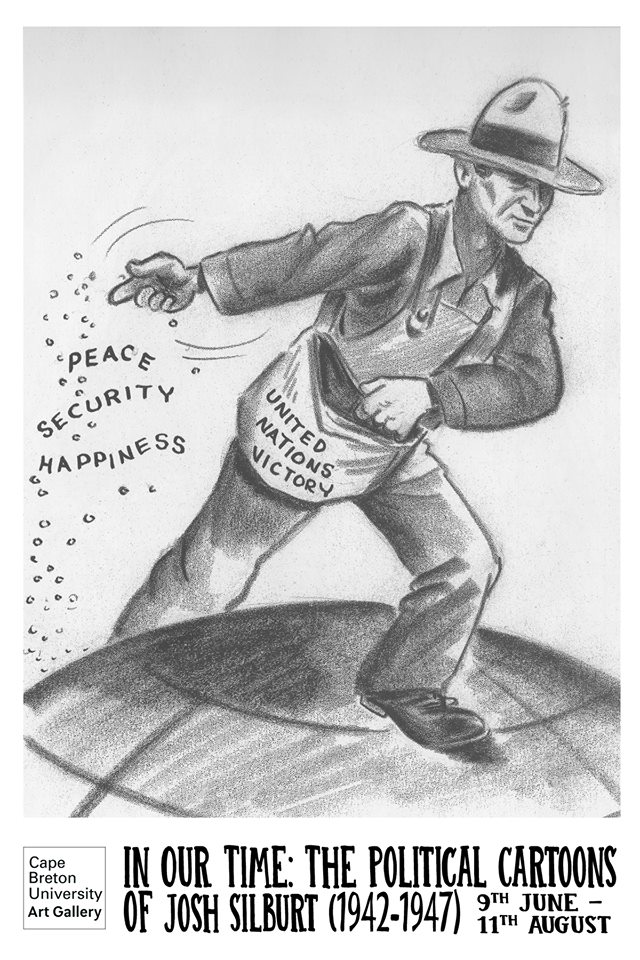 Cube Gallery show 
Invitation to the show at the Cube Gallery – April 2017 – a very successful show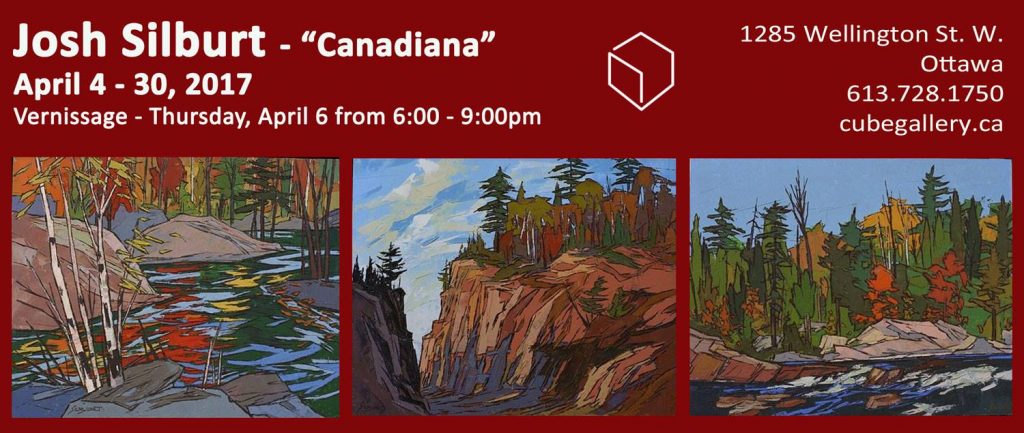 Niagara-on-the-Lake Exhibition – Summer 2015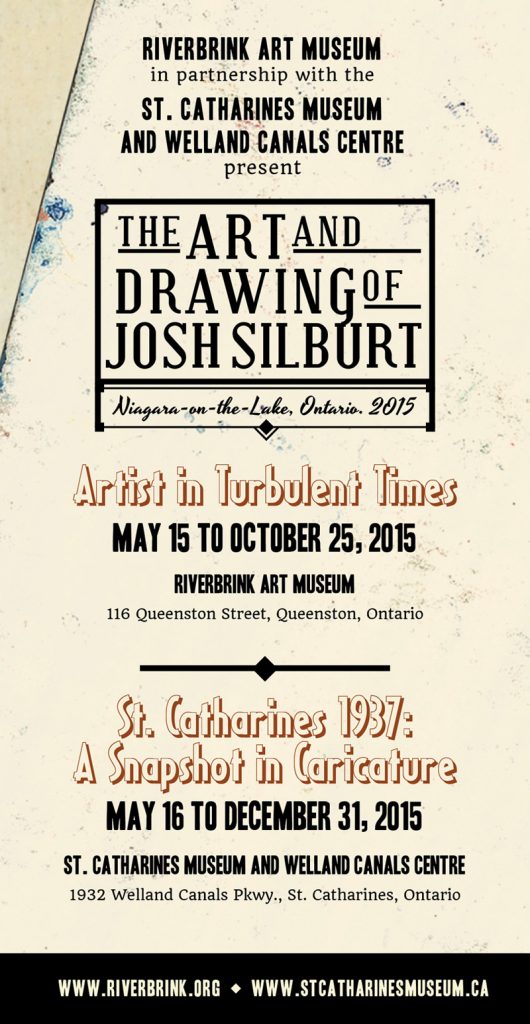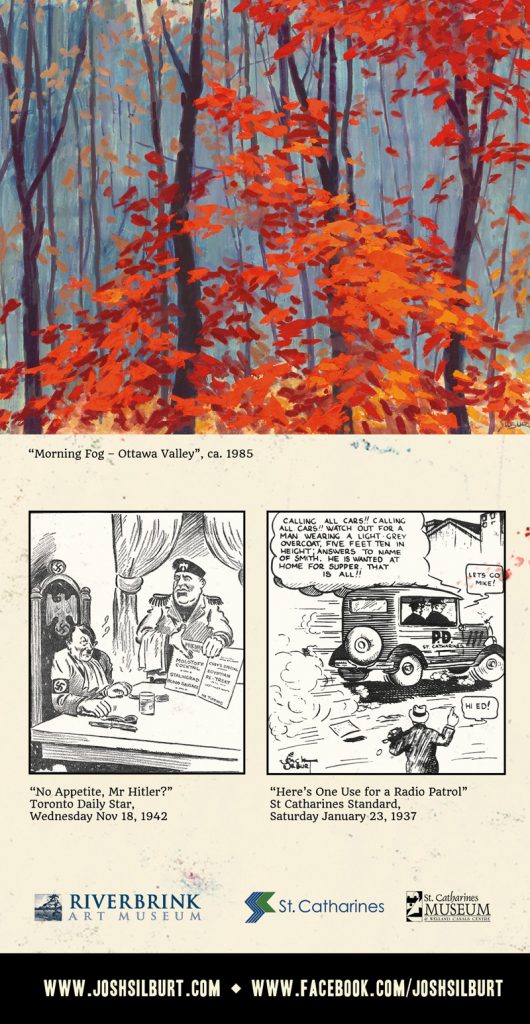 General Store Publishing House Bankruptcy (February 15, 2015):
My publisher, General Store Publishing House, closed its doors on January 31, 2015.  The world of print media is harsh.  I was given a couple of weeks to recover my inventory before the doors were locked.  The end result is good news and bad news.  On the one hand, I no longer have a distributor for "A Colourful Life".  On the other hand, I no longer have a middle man in book sales so I can reduce the price of the book considerably.  I'm now working directly with Amazon.ca and Amazon.com as a book seller under the trade name Seven Oaks Fine Art.  Chapters, on the other hand, will not deal with individual book sellers.   You can also buy the book directly from my site here.  Its less expensive to buy it here because I don't have to pay the referral fees to Amazon, so I'm passing on the savings.  In either case, its me shipping the book.
Reviews and comments on the book on either of the Amazon web sites (.ca or .com) is welcome and appreciated.
Toronto Book Launch and Art Show: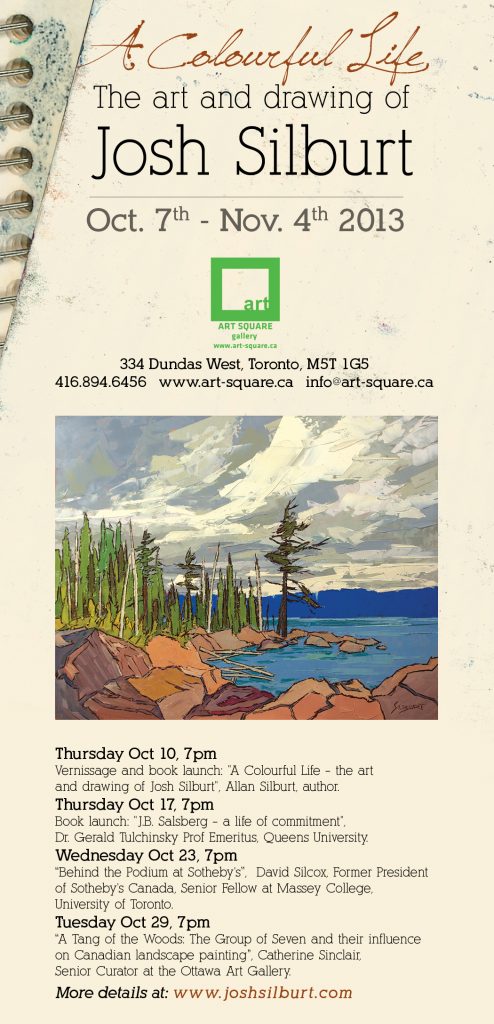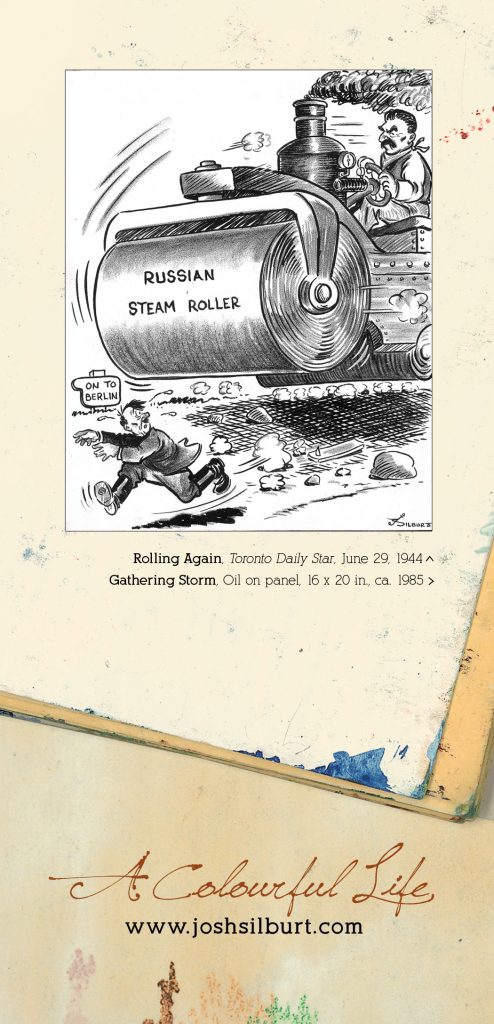 Ottawa Book Launch and Art Show: (Feb 2013)
Join us for a book launch and vernissage.  On February 6, 2013 we will launch  "A Colourful Life – The Art and Drawing of Josh Silburt" at the Cube Gallery in Ottawa along with an art show from February 5 – 12, 2013. More details can be found on the Cube Gallery web site
To purchase a copy of the book follow this link